Greatest Baby Food Makers of 2019
Making healthy, homemade baby food is a lot easier than it sounds, especially with one of these.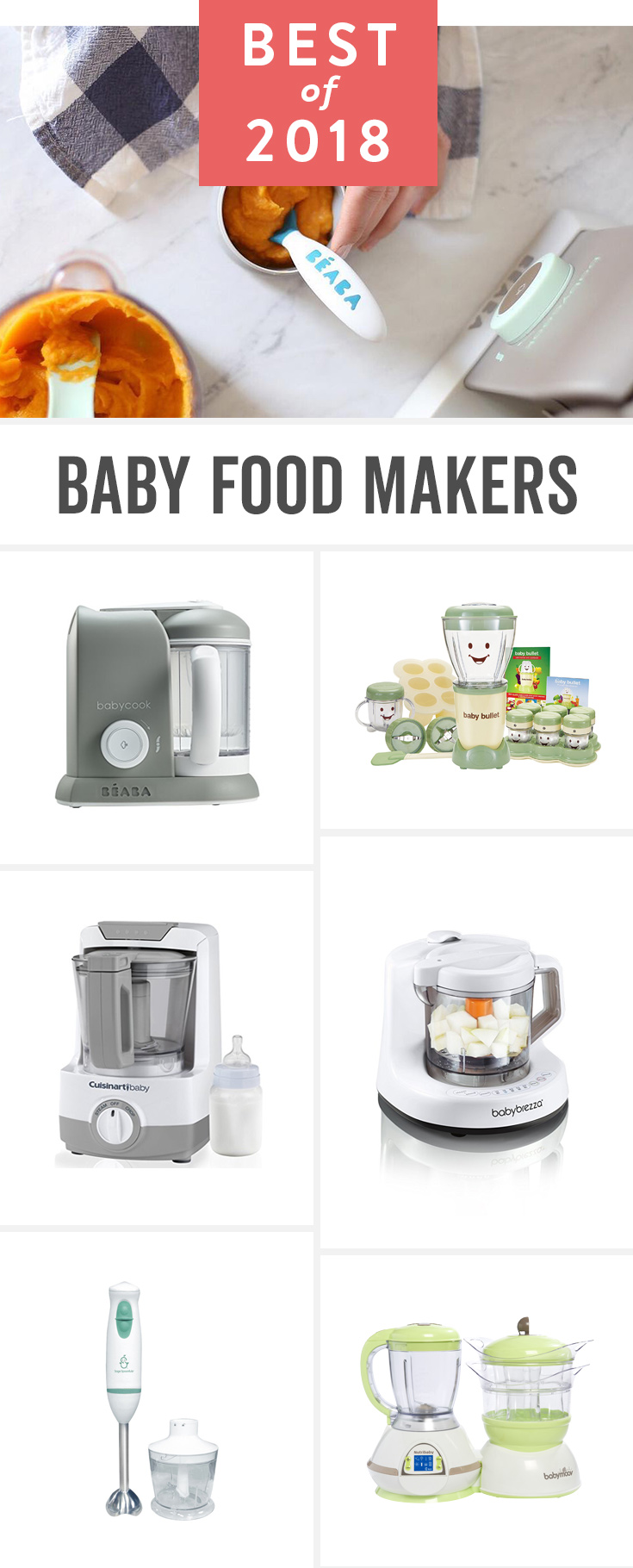 Making healthy, homemade baby food is a lot easier than it sounds, especially when you have a trusty contraption that does the bulk of the work for you.
By cooking up big batches of fresh food with a baby food maker (and skipping the store-bought jars and pouches), you'll save money and do your part to protect the planet. Being head chef puts you in charge of the ingredients and quality. Plus, it gives you free rein to get creative, experiment with fun food combos and sneak in as much spinach as you want.
No matter what type of gadget you go with, the process is pretty much the same: prep food, steam, puree or chop and eat (your baby will add a few more messy steps in there…so be ready with the wipes). Check out our baby food-making how-to video for step-by-step instructions.
You can skip the baby food maker altogether and DIY with kitchen gear you already have, like a big pot and a steam basket, microwave, food processor and blender. Simply chop up some fresh fruits or vegetables and steam them with your method of choice. Once they're soft, mash them by hand or put them in your blender or food processor for a smoother puree. Freeze in small portions with a standard ice tray (the cubes are perfectly sized for little ones). Then transfer them to a freezer bag so you can grab whatever you need, when you need it. You can also purchase storage containers like these:
In addition to whipping up baby food, these are handy for making hummus and other small-batch dips, dressings and spreads without having to bust out your big food processor.
Ready to get cooking? These are our favorite baby food makers:
4 comments